New version of our e-shop
Date: 25. 04. 2016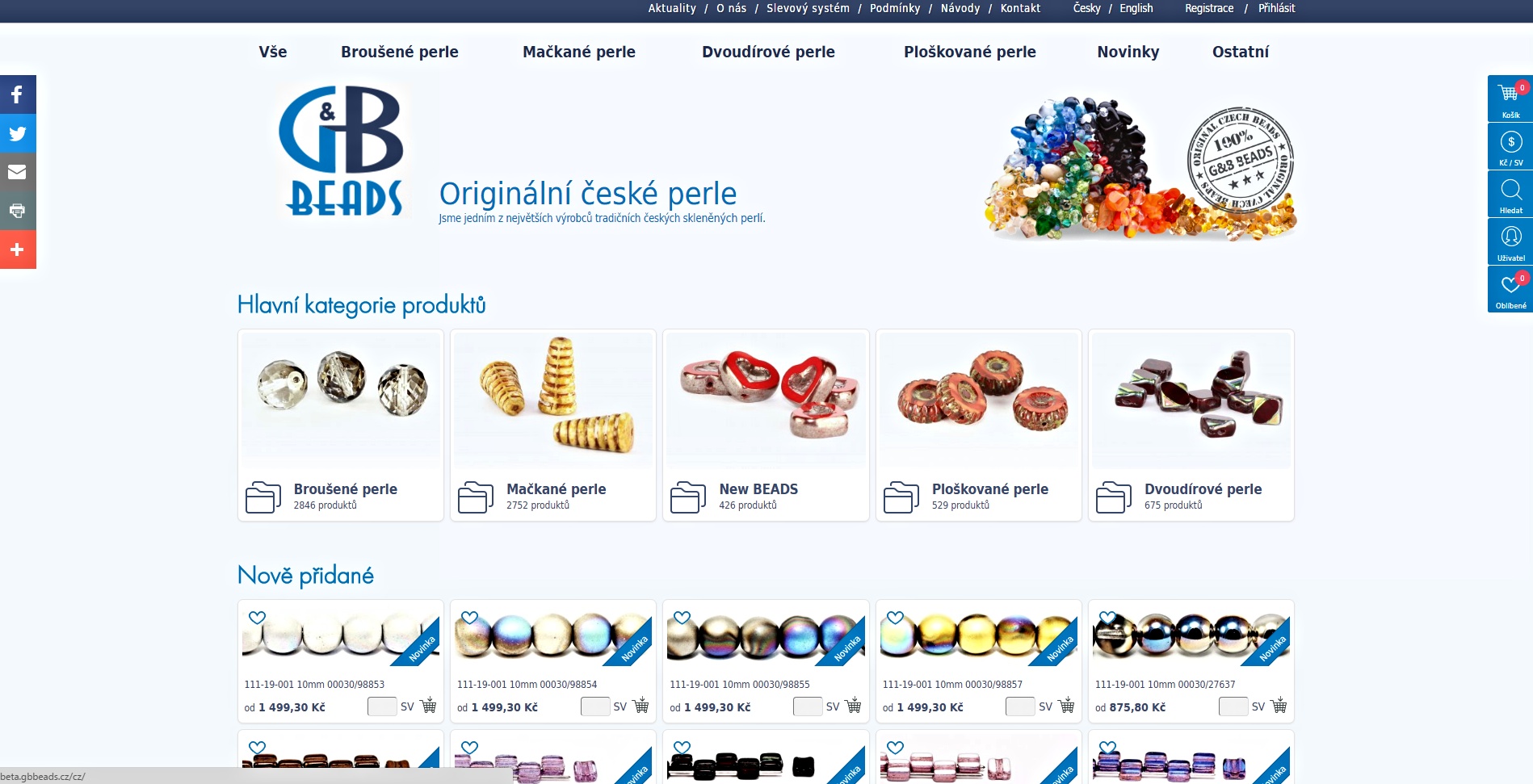 Dear Customer,
today, we have launched a new version of our e-shop.
We would like to introduce new functions and options, you will be able to use:
-                     Reduction of minimal quantity of bigger sizes
–                    Choice  of quantity among bundles, pieces and strands
–                    Filters for searching and sorting- according to shape, size ,colour, coating
–                    Payment by credit card
–                    The function of favourite items, which you can label for your future shopping
–                    Calculation of the cost of transport in the shopping basket
–                    Galerie of products from our beads
Your register name will be your email address, which you are using, the password remains without changes.
We would kindly like to ask you to login before your shopping, after login, prices for which you are shopping will display automatically.
We have established a new account for customers who haven't done so  before. Further details will be sent in a separate e-mail.
Other advantages- the discount system and free transport remain unchanged.
Thank you for your time and we are pleased to hear your comments and suggestions.
Yours GB team